The psychedelics field is experiencing rapid and exciting growth in Canada and abroad. As we stand on the precipice of establishing a regulated market for medical access, MAPS Canada invites leaders to pause, connect, and create a vision for the future fitting of the revolution that psychedelics promise.
The Canadian Psychedelic Summit is the first in a series of annual gatherings that will bring together leaders across sectors to explore a vision for psychedelics in our nation centered around equity and ethics. We offer a supportive environment to have the challenging conversations facing our field. Beyond envisioning the future of psychedelics, together participants will co-create how we wish to do this work, inviting a community of shared commitments and accountability.
Led by facilitator Kim Haxton, our time together will center the embodied knowledge of Indigenous peoples, creating space for storytelling and connection with ourselves, one another, and the natural world. With these foundations in place, we will lean into tough conversations facing the psychedelic landscape, creating a movement for the future.
The Canadian Psychedelic Summit offers five days of inspiring talks, structured group and breakout sessions, as well as unstructured time for socializing, rest, and community connection. This three-year project will meld in-person gatherings with continued engagement of cohorts of those attending..
Over five days, our curated community of 70 participants will:
Create connections and develop relationships across diverse sectors and perspectives
Contemplate a short and long-term vision for psychedelics in Canada, leaning into challenging conversations with trust and goodwill
Create shared agreements about how we wish to shape the psychedelic industry, with equity and ethical practice at its core
The Setting:
The Summit will take place at Hollyhock's campus on Cortes Island BC, situated on the traditional ancestral territory of the Klahoose, Tla'amin, and Homalco nations. Hollyhock's campus includes a lush garden, sunny beach, hot tubs overlooking the ocean, winding paths through the forest, and the magic of nighttime bioluminescence. From nourishing meals, to cozy handcrafted accommodations and from rejuvenating bodywork, to complimentary activities like yoga and rowing, it's an incredible setting to connect and reflect.
DATE AND TIME: Starts with dinner on August 5. Ends with lunch on August 10
LOCATION: Cortes Island. Learn more about getting there
TUITION: $795 CAD
MEALS & ACCOMMODATION: Rates range from $560 to $1875, excluding tuition. Click here for details.
We believe that everyone should have equitable access to this program experience, and that our diverse community should be reflected in all that we do. We are committed to identifying and removing barriers to access through our scholarship program. While we strive to be accessible and inclusive to all, a limited number of scholarships are available ranging from 25%-100% of costs.
We encourage applicants from those whose identities intersect with, but are not limited to: Black, Indigenous, People of Colour, 2SLGBTQIA+, people with disabilities, newcomers, youth, and elders.
Please apply for a scholarship within your program registration form. If you prefer to have a conversation instead of completing a form, please contact us at orane@hollyhock.ca to book time for a phone call. We ask for a 5% refundable deposit to apply. Please contact us directly if you are unable to pay this deposit.
Learn more about our Covid-19 policies and procedures here.
We are inviting a limited number of organizations to join as Sponsors of the event. As a sponsor of the Canadian Psychedelic Summit, you are actively building a vision for psychedelics in Canada founded on principles of decolonization, inclusion, justice, equity, human rights, and public health.

Learn more about sponsorship opportunities here. For more information or to express an interest please reach out to Penelope Naldrett, Hollyhock Development Director at penelope@hollyhock.ca.
This interdisciplinary Summit welcomes individuals from the psychedelic community as a whole. We truly want this to be an opportunity where voices from a wide range of stakeholder groups are present to help bring to life a long-term vision for psychedelics in Canada that is representative of all Canadians.
We invite people working across research, not-for-profit, public health, underground, market, government and other communities to bring their valuable experience and knowledge to this interdisciplinary space.
With a key outcome to shape a more equitable field, we encourage in particular participants from equity-denied communities to attend, including folks who identify as BIPOC, LGBTQ2S+, neurodiverse, physically disabled, and those seeking economic equity. Scholarships are available to support participation.
Hollyhock and MAPS Canada are working to make sure our gatherings and events are accessible and valuable to diverse communities. We welcome and encourage applicants who will bring diversity to the Summit, including but not limited to diversity of gender, race, ability, sexual orientation, and class. We know that important, exciting, and innovative work is happening on the margins.
Given the limited number of spots available to attend in person, participation is by application, which will be curated by the Core Team and Summit Advisory Committee who will review applications to reflect the most diverse and representative community possible. We encourage you to apply soon to be considered for early admission. The final application deadline is June 5.
Participate from afar: Even if you aren't able to attend in person, we want to invite you to share your voice. Stay tuned for opportunities to contribute your vision, as well as how we'll share what happens at the gathering. If you would like to register for email updates, please click here. 
Kim Haxton
Cross-cultural interpretation | Applied decolonization & lateral liberation | Nature & land-based education
Kim Haxton (Potowatomi) is from the Wasauksing First Nation in Ontario. She has worked across Turtle Island and abroad in various capacities but always with a focus on local leadership.  Her primary tools are based in ceremony and plant medicine.
Her deep understanding of the need for genuine restoration has far-reaching implications as leaders seek vision and all people seek direction to address the mounting pressure of a system incongruous with the values of the natural world. Kim has developed and facilitated programs in more than 8 countries, and has been working in land-based education and leadership for the past 26 years, including as co-founder of Indigeneyez. 
She takes her place among thought leaders in the area of decolonization, particularly as it applies to language, art, economics and gender. She encourages the "lateral liberation" of consciousness by drawing from the embodied knowledge of Indigenous peoples. In multi-day workshops, she moves people through a personal process of questioning what is the truth and what is simply constructed – effectively rupturing what we "know." True expression of respect, harmony, inclusion, equity can come from this place.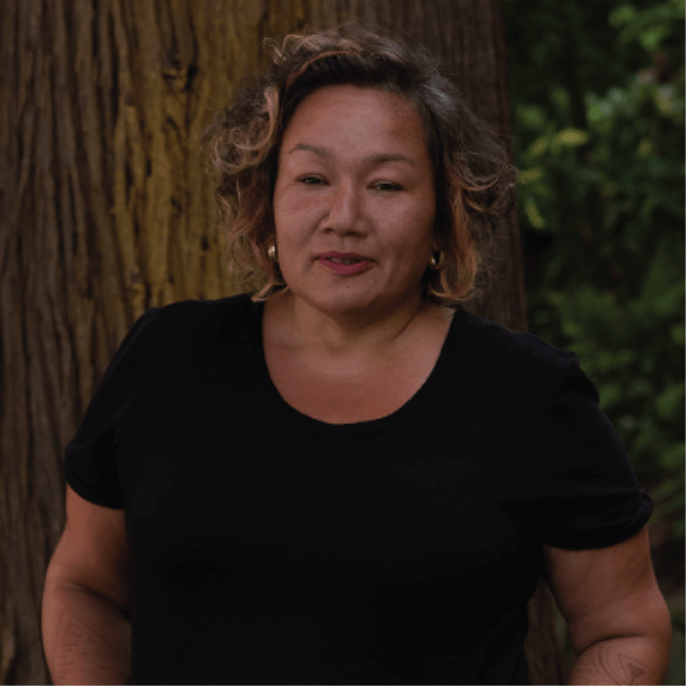 MAPS Canada
As Canada's first psychedelic non-profit charitable organization, MAPS Canada is in a unique position as a neutral convener to bring together a variety of stakeholders in the psychedelic space to discuss the future of this emerging space. Working with partners in government, business, and the community, MAPS Canada is committed to advancing psychedelic medicine by supporting scientific, multidisciplinary research; advocating for drug policy reform; offering public education; and supporting equitable access to legal and regulated psychedelic medicine in Canada.

Hollyhock Leadership Institute
Hollyhock's renowned conferences help to resolve the leadership deficits of the modern world. These cross-sectoral and multi-generational gatherings work to support and catalyze progressive leaders through strengthening skills, expanding capacity, and building peer-to-peer networks and knowledge. Tackling the largest issues of our time and promoting social and environmental justice requires that we come together to not only learn hard skills and share lessons, but also to rejuvenate our passions and recharge. Joining our conferences opens up access to like-minded networks and community that support one another throughout the year. To learn more, visit here.
Advisory Committee Members
Anne-Marie Armour
Anne-Marie, MSW, RSW is a Psilocybin-Assisted Therapist and Psychedelic & Harm Reduction Consultant working in private practice on the unceded traditional and ancestral territories of the Lekwungen people, in Victoria, BC. Anne-Marie has an extensive background in low-barrier harm reduction service provision in Vancouver's Downtown Eastside and is a current Board Member with the Overdose Prevention Society. Anne-Marie previously worked for the Multidisciplinary Association for Psychedelic Studies (MAPS) Canada and TheraPsil, where she supported patients with section 56 exemption application and advocacy and co-created a Psilocybin-Assisted Therapy for Substance Use Disorders Pilot Program. Anne-Marie passionately advocates for increasing access to psychedelic-assisted therapies and reforming drug policy to include the perspectives of people with lived and living experience. As the field of psychedelics would not exist without the wisdom of Indigenous Knowledge Keepers who have maintained relationships with sacred plants and fungi for centuries, Anne-Marie believes reciprocity and the amplification of Indigenous voices must be at the forefront of this movement.
Antonio Rodrigo
Antonio is a volunteer within the MAPS Canada Development and Events committee. He is also one of the organizers of Mapping the Mind, a psychedelic science conference that takes place annually in Toronto with the goal to raise funds for psychedelic research. As well, Antonio serves as the partnerships manager of the Fungi Foundation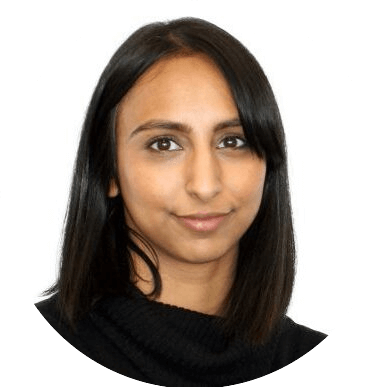 Jaipreet Mattu
Jaipreet Mattu is a PhD candidate studying philosophy of neuroscience at Western University. Her thesis focuses on challenges in translating findings from rodent studies to humans in the context of psilocybin research. She has been a volunteer with MAPS for 6 years, including working alongside the Research Committee and Podcast Committee.
Jodie Milward
Jodie is a Metis woman of French, Ukrainian and Anishinaabe descent currently residing in the traditional unceded territories of the Sto:lo nation and Nlaka'pamux First Nations in what is commonly known as BC. She currently serves as the Director of Health Emergency Management & Overdose Response at the First Nations Health Authority. Jodie's goal is to find a way to bring the most useful parts of western practices into our traditional and ancient ways of healing. As a mental health clinician and traditional knowledge keeper, she has a strong focus on substance use and violence caused by trauma in the present time and intergenerational experiences.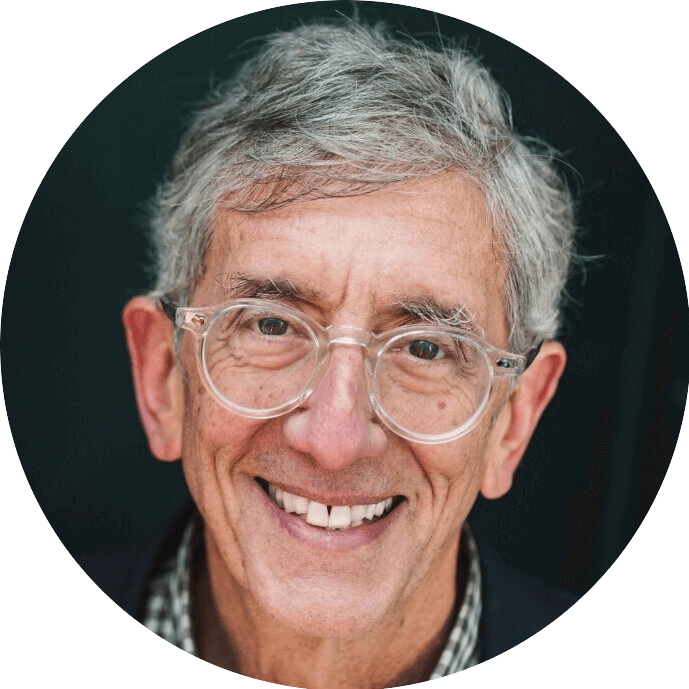 Joel Solomon
Joel Solomon is a Founding Partner of Renewal Funds, Canada's largest mission venture capital firm, at $240m assets under management. Investing in Organics and Environmental & Climate Technology in Canada and the USA, Renewal Funds is GIIRS-rated, a founding Canadian B Corp (5x "Best for the World"), a "1% for the Planet" member, recognized as ImpactAssets "Top 50 impact fund managers." Joel is a 2021 Clean50 Canada "Lifetime Achievement" honoree, frequent public speaker, board member of the University of British Columbia, co-producer of the Just Economy Institute, and co-author of The Clean Money Revolution: Re-Inventing Power, Purpose & Capitalism.
Monnica Williams
Monnica Williams, Ph.D. is a board-certified, licensed clinical psychologist, specializing in cognitive-behavioral therapies. She is an Associate Professor in the School of Psychology at the University of Ottawa, Canada Research Chair in Mental Health Disparities, and Director of the Laboratory for Culture and Mental Health Disparities. She is also the Clinical Director of the Behavioral Wellness Clinic, LLC in Tolland, Connecticut, and she has founded clinics in Kentucky, Virginia, and Pennsylvania.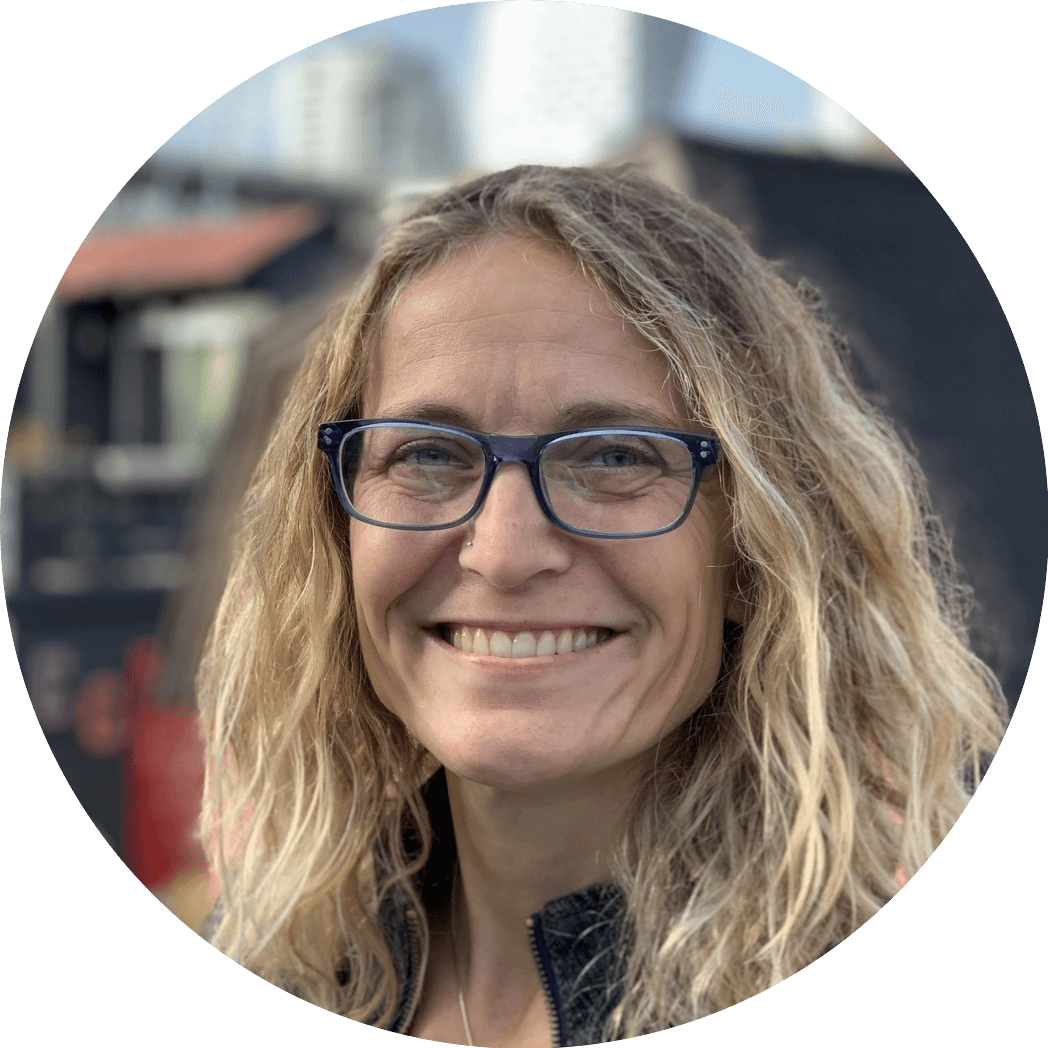 Pamela Kryskow
Dr. Pamela Kryskow is a medical doctor with a strong interest in chronic pain, mental health and psychedelic medicine. 

She is a clinical instructor at UBC and adjunct professor at VIU. 

She is the Medical Director of the Vancouver Island University Post Graduate Certificate in Psychedelic Medicine. She is one of the founding board members of the Canadian Psychedelic Association. 

Dr Kryskow is actively involved in research related to psilocybin, MDMA, ketamine, front line health care workers and first responders mental wellness. She is co-investigator on the largest microdosing study Microdose.me which is ongoing with 15000+ enrolled participants. 

She is the medical lead on the Roots To Thrive Ketamine and Psilocybin Assisted Therapy Programs that treats health care providers and first responders with PTSD, depression, anxiety, addiction and people with end of life distress. 

In real life she loves hiking in the forest, ocean kayaking, growing kale and daydreaming in the hammock. Her heritage includes Polish, Ukrainian, and German. She currently resides in the traditional unceded territory of the Klahoose First Nations. Pronouns: She/her.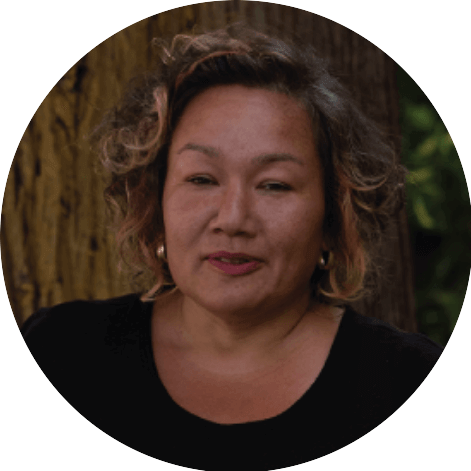 Kim Haxton
Kim Haxton (Potowatomi) is from the Wasauksing First Nation in Ontario. She has worked across Turtle Island and abroad in various capacities but always with a focus on local leadership. Her primary tools are based in ceremony and plant medicine. Her deep understanding of the need for genuine restoration has far-reaching implications as leaders seek vision and all people seek direction to address the mounting pressure of a system incongruous with the values of the natural world. Kim has developed and facilitated programs in more than 8 countries, and has been working in land-based education and leadership for the past 26 years, including as co-founder of Indigeneyez.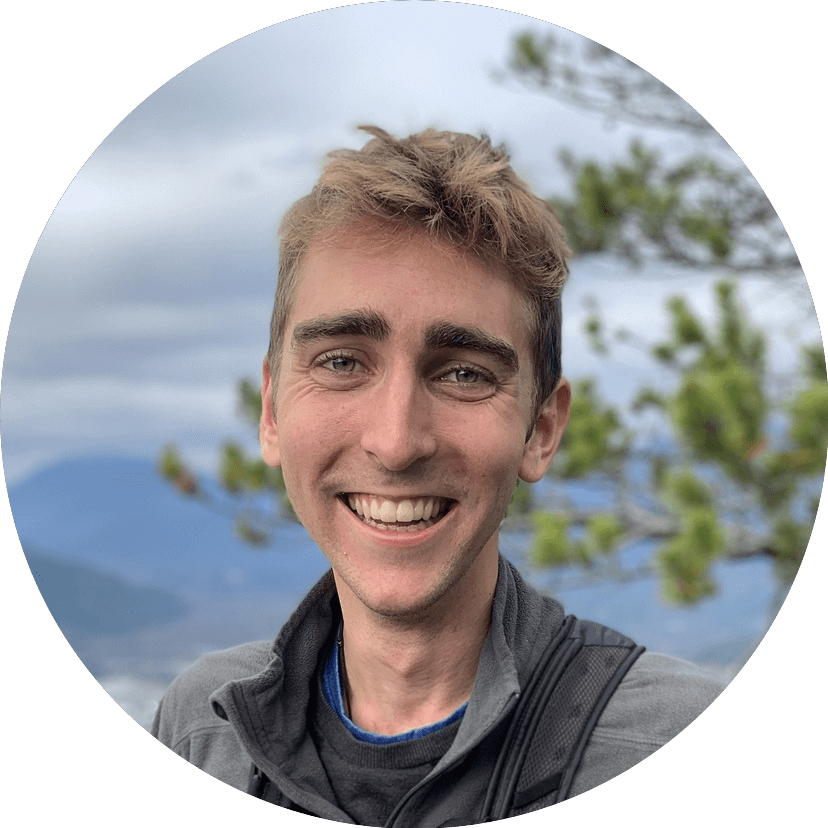 Michael Oliver
In addition to providing operational support to MAPS, Michael is responsible for (organizing, mobilizing) a large team of volunteers. Michael completed a degree in Cognitive Systems at the University of British Columbia with a research focus on mind wandering. He was a Research Assistant with the Cognitive Neuroscience of Thought Laboratory and ran the UBC Psychedelic Society for three years. Michael also co-founded The Flying Sage, a psychedelic community promoting harm reduction and peer support. In his free time, Michael enjoys long-distance running, exploring the mountains and making music.
Laurel Dault
Laurel is Hollyhock's Social Innovation Director, where she leads Signature Programs including Social Venture Institute, Activate, Climate for Change, and the Canadian Psychedelic Summit. Laurel's passion for lifelong learning has led her to cross the ocean and the continent, from the Banff Centre for Arts and Creativity, to THNK School of Creative Leadership in Amsterdam, to Female Funders (training women to become angel investors) in Vancouver, and finally to Hollyhock. Laurel holds a Master of Science in Psychology, has trained with Coaches Training Institute (CTI) and is a 2020 Radius Fellow. Laurel's most formative experiences are as a comedic improviser and performer. She is a 10th generation settler with ancestry from France, Scotland, Ireland, and England and is grateful for the privilege to call Musqueam, Squamish, and Tsleil-Waututh land home.
Scott Bernstein
Scott is the Executive Director of MAPS Canada. With over 13 years experience in the drug policy field and longtime work with non-profits, serving on non-profit boards, and owning his own businesses, he brings a broad range of experience to this position. Previously, Scott served as Director of Policy for the Canadian Drug Policy Coalition, where he led the organization's work on legal regulation of drugs, decriminalization and safe supply. Originally from the US, Scott came to Vancouver in 2006 to study law. Through his own legal practice and with Vancouver-based non-profit Pivot Legal Society, Scott has participated in strategic litigation focused on advancing human rights of people who use drugs, including challenging municipal anti-harm reduction bylaws, advocating for access to prescription heroin treatment, and defending Insite, North America's first sanctioned injection site in the Supreme Court of Canada and lower courts.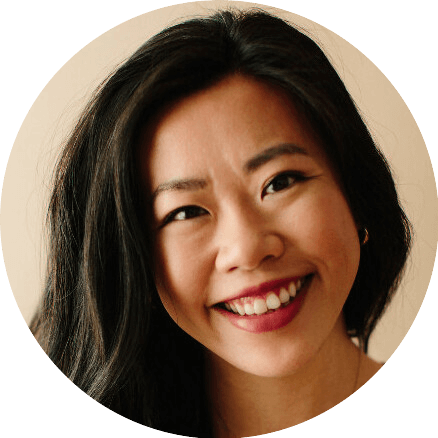 Orane Cheung
Orane has over six years of events and communications experience and has had the joy of working on a variety of intimate to large scale events from 10 to 3000+ attendees, spanning tech, sports, non-profits, and entrepreneurship. She has managed teams, vendors, and budgets up to $2M and it is her pleasure to create fun and informative experiences for attendees, at the same time, ensure a smooth and streamlined experience for all stakeholders.